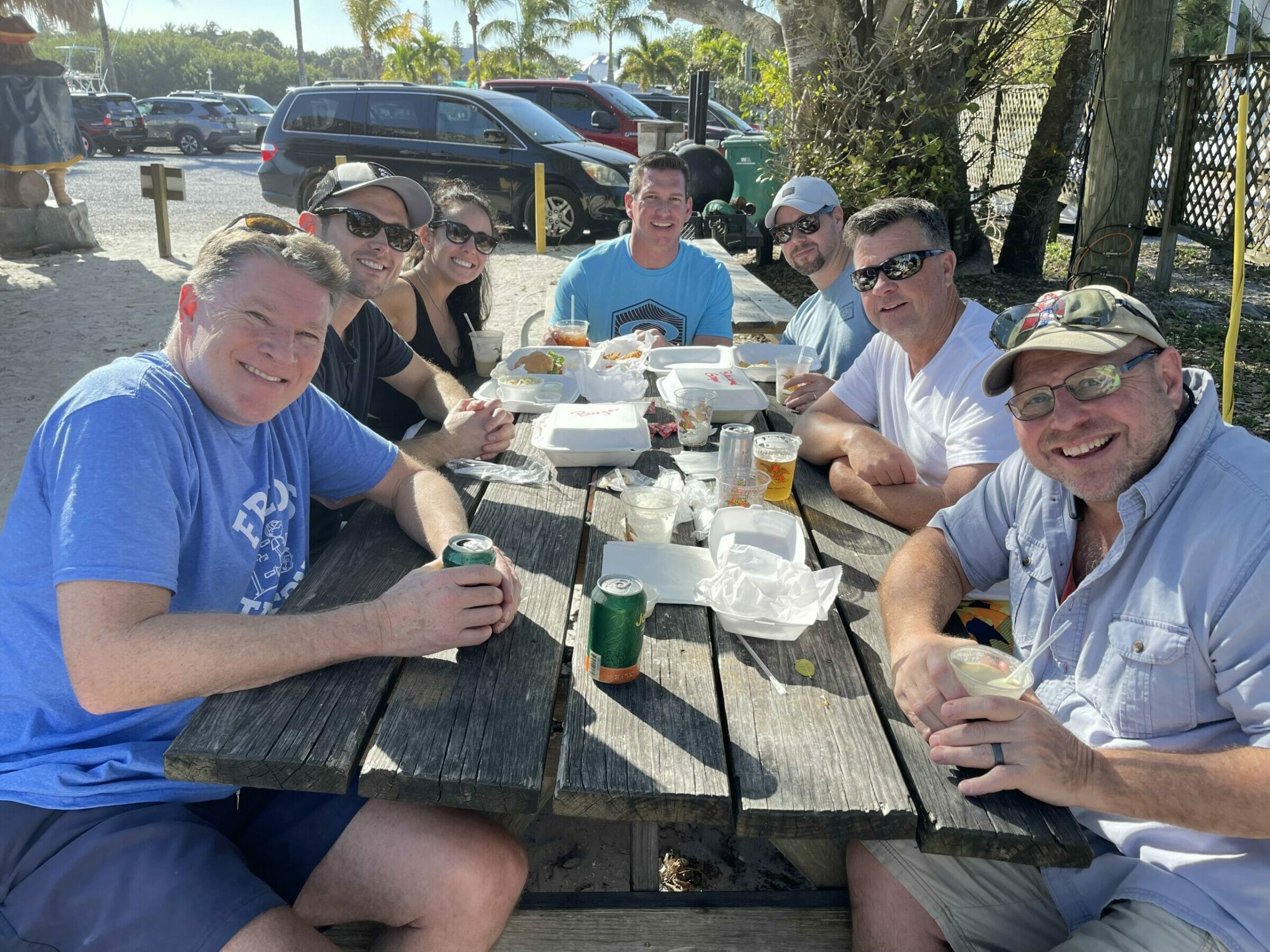 Minimum 3 hours Starting at $450
A great way to spend an afternoon/evening!  Enjoy the amenities of various waterfront restaurants and bars in the Sarasota area.  Cruise from bar to bar or nestle up at the destination of your choice. Our favorites include:  O'Leary's downtown Sarasota; Swordfish Grill, Cortez Village; Spanish Point Tiki Bar, Osprey; Pops Sunset Grill, Nokomis; and Casey Key Tiki Bar and Restaurant.
Choose from 3- 5 hours
Visit 1-3 fun spots. Enjoy a drink, snack and soak up the atmosphere.
Go to the locations of your choice!
Choose your favorites or ask the captain for recommendations.
Up to 6 people
Friends and family will enjoy the laid back comfort of our boat IslandTime.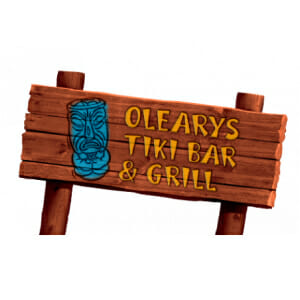 O'Learys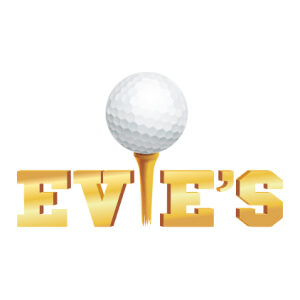 Spanish Point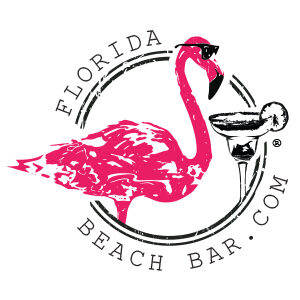 Casey Key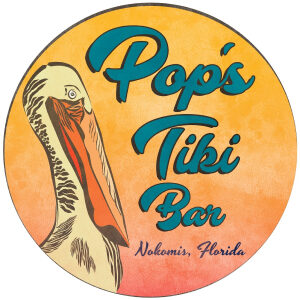 Pops Sunset Grill
Photo Gallery of Tiki Bar Cruise
Pricing for Tiki Bar Cruises
| | | |
| --- | --- | --- |
| 3 hour | $450 | $500 |
| 4 hour | $550 | $600 |
| 5 hour | $650 | $700 |
Add Variety To Your Cruise
You have many options while on the water:
Swim
Snorkel
Explore an island
Visit a restaurant
See the sunset
See Sarasota's coastal homes
Stop for a drink at a tiki bar
Hang out on a sandbar
Search for dolphins and manatees
Here's What People Are Saying
We're confident our cruises are the best around. But don't just take our word for it, see what previous passengers had to say!

Highly Recommended!! Don't miss out on a wonderfully memorable experience! Chet is the most accommodating, friendly, knowledgeable, and professional charter captain you could imagine. Island Time Charter lets you experience Siesta Key and the surrounding waters in a way you never could just from the beach. I especially loved seeing all the nesting water birds. An absolutely amazing boat ride with an absolutely amazing captain! Highly recommend!

kieranbradley142
2022-01-26
Amazing trip and great guy Captain Chet took us out on his new boat and the experience was amazing. He knew all the great fishing spots so we all caught some fish. We then went for a little sight seeing tour of the amazing houses in siesta key. All this made better by the boat having music on board. Highlight of our holiday

Best Cruise Boat and Captain Probably our best day of cruising ever - we recently went out with Captain Chet on his new double-hull cruiser "Island Time" It was such a smooth ride, with lots of really comfortable seating, and it was easy to move from front to back of the boat through a gap in the front console (no climbing around the side!). I'm a music junkie, so I appreciated that the sound system was top notch - whether listening to a quiet "chill" or rocking blues, the sound was clear and easy to hear everywhere on the boat. And Captain Chet clearly knows his way around the Sarasota waters - all the great spots for dolphin and shore bird watching, fishing, swimming, eating at waterfront restaurants and, of course, watching the sunset over the water. We cruised down the Intercoastal Waterway to the Casey Key Fish House for a drink at the TIKI bar and then a fabulous meal of fresh local fish at the restaurant. Along the way, we were lucky enough to catch the opening of a draw bridge to Siesta Key and the ROTATING bridge at Casey Key! We were escorted by a pod of dolphins for a bit and saw many herons, pelicans, and other sea birds. Just to be out in the fresh sea air would have been enough, but this trip was SO much more...

Fantastic Boat Ride Our trip with Captain Chet was so much fun! He is very knowledgeable about birds, wildlife, local history, and the best sites to see from the water. Captain Chet was very accommodating and made the trip the best possible for us.

Loved this boat tour Captain Chet's boat is perfect for a small group private tour, spacious and clean. We enjoyed the 2 hour sunset cruise so much we went twice with two different groups. He shared interesting info about the area and even inspired us to visit the Ringling museum after seeing it from the water. Fun combination of cruising and some speed across the bay. Perfect spot to watch the sunset. Great communication planning our trips too. Highly recommend!!

Wonderful Sunset Boat Charter We were two couples wanting to spend time on the water and see the sunset. We got all of that plus a fun encounter with dolphins! Chet's boat is beautiful and very comfortable. Chet was a great host and even let me use one of his beach towels when I got too chilly. I'd definitely go out again with him and would recommend this excursion to others who love the water. Money well spent!

John and Doris Kolstad fishing trip Captain Chet was an excellent skipper for our charter with him. He provided plenty of excitement when he led us into the Gulf where we caught two large Cobia. Thank you Captain Chet!! Your boat worked perfectly. We recommended you to good friends the Vollraths.
Pleasant Afternoon Very nice boat, awesome captain. Very flexible tour, captain went the extra mile to make sure we had a great time

Great time! Chet was a great Captain and made our whole experience relaxing and fun (especially for me as a first time fisher!). He was extremely patient and supplied some great tunes to listen to whilst we fished! He also took us to multiple sites and even provided us with some beverages. A really great time, thanks so much ????

olayneanderson
2021-08-02
Olivia Wonderful captain. We were shown some very beautiful sites and he was very knowledgeable. So glad we went with captain Chet.
Pickup Locations
Pickup locations are based on where you are staying in the Sarasota area. You can choose the pickup location that makes sense for your party.
FAQs
More questions about your charter? Have a look at our frequently asked question section.